History of the region based on the materials of archeological excavations" is being opened on the lowest floor of the Church of the Presentation of the Virgin in the Temple with the refectory. It is the first full exhibition representing archaeology of the Belozersk district in the Vologda Region. Materials of the monastery archeology are displayed for the first time in our region. More than 4000 archeological objects dating back to different chronological periods are represented there: from the Mesolithic period (9000 B.C.) till the late Middle Ages.
At the end of the 20th – early 21st century considerable restoration work has been carried out in the Kirillo-Belozersky museum-reserve. Museumfication of the monuments is being realized at the same time. One of the most interesting architectural buildings of the Kirillo-Belozersky monastery is the Monks' cells. In the process of its restoration architects and restorers managed to discover complicated structure of this dwelling house of the 17th-19th centuries.
Exhibitions dedicated to the folk applied art and handicrafts of the Belozersk district are placed in the spacious vaulted chambers of the monastery cook-house of the 16th century. An important place is occupied by wood-carving, ceramics, peasant embroidery, weaving, lace-making and a folk female costume of the 19th-early 20th centuries.
29.07.2015
Display dedicated to memory of archeologist Sergey Zakharov was opened in museum
The opening ceremony of the exhibition dedicated to the memory of S.D. Zakharov, archeologist, Candidate of Historical Sciences, senior research scientist of the Institute of Archeology of the RAS, has been held in the Kirillo-Belozersky Museum-Reserve today, on July 29. It presents photographs of Sergey Zakharov, a film about the method of archeological excavations elaborated by him, and articles found during the digs. The display is housed in one of the halls of the permanent exhibition "Antiquities of Belozersk District" (located on the lowest floor of the Refectory).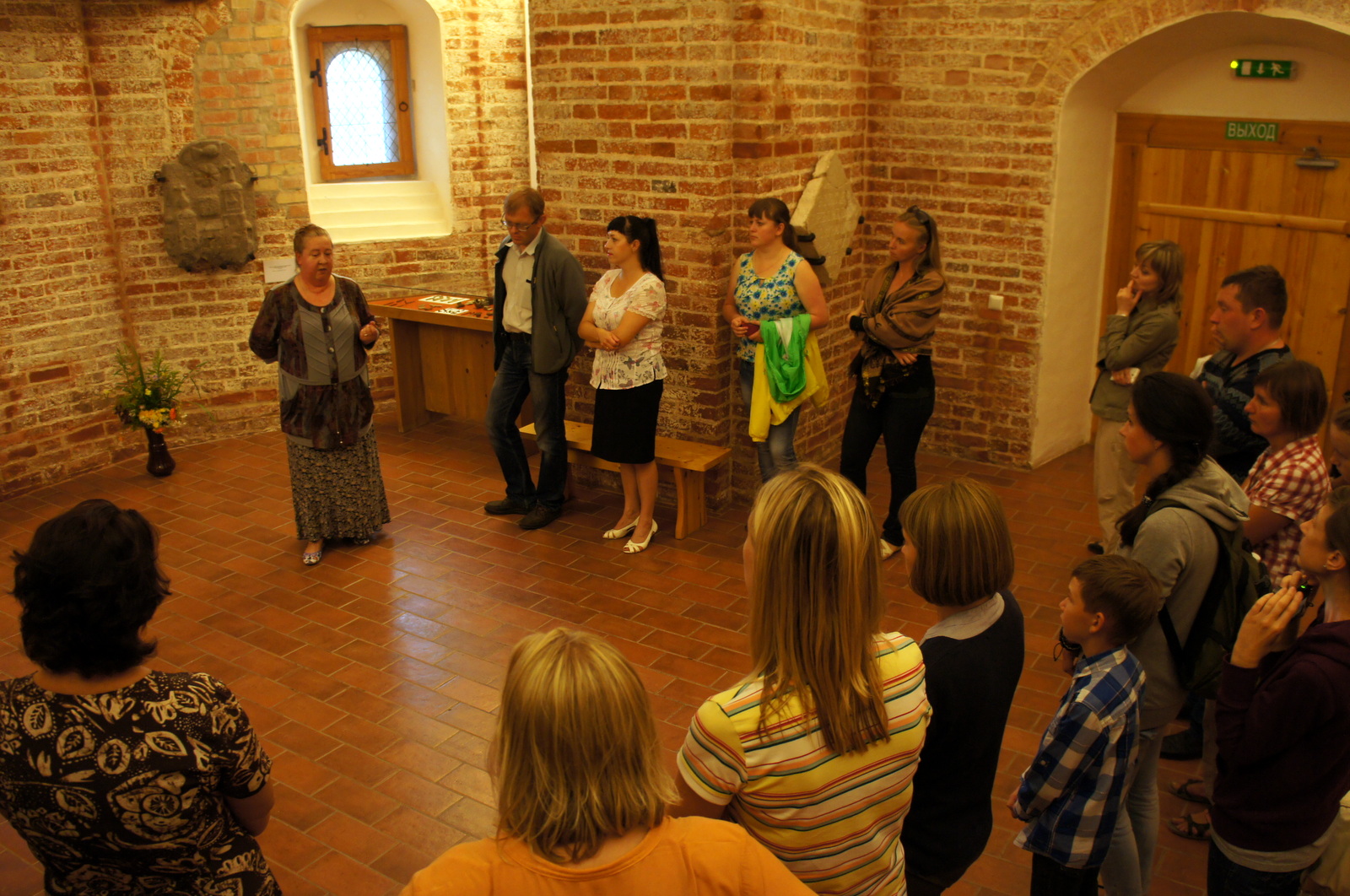 O.V. Voronova, deputy director on preservation in the Kirillo-Belozersky Museum-Reserve, began the opening ceremony greeting all guests and sharing her recollections about the joint work with Sergey Zakharov, "It is very difficult to speak about Sergey Zakharov in the past tense. He was a talented, intelligent, friendly and energetic person. We are presenting this display in memory of him".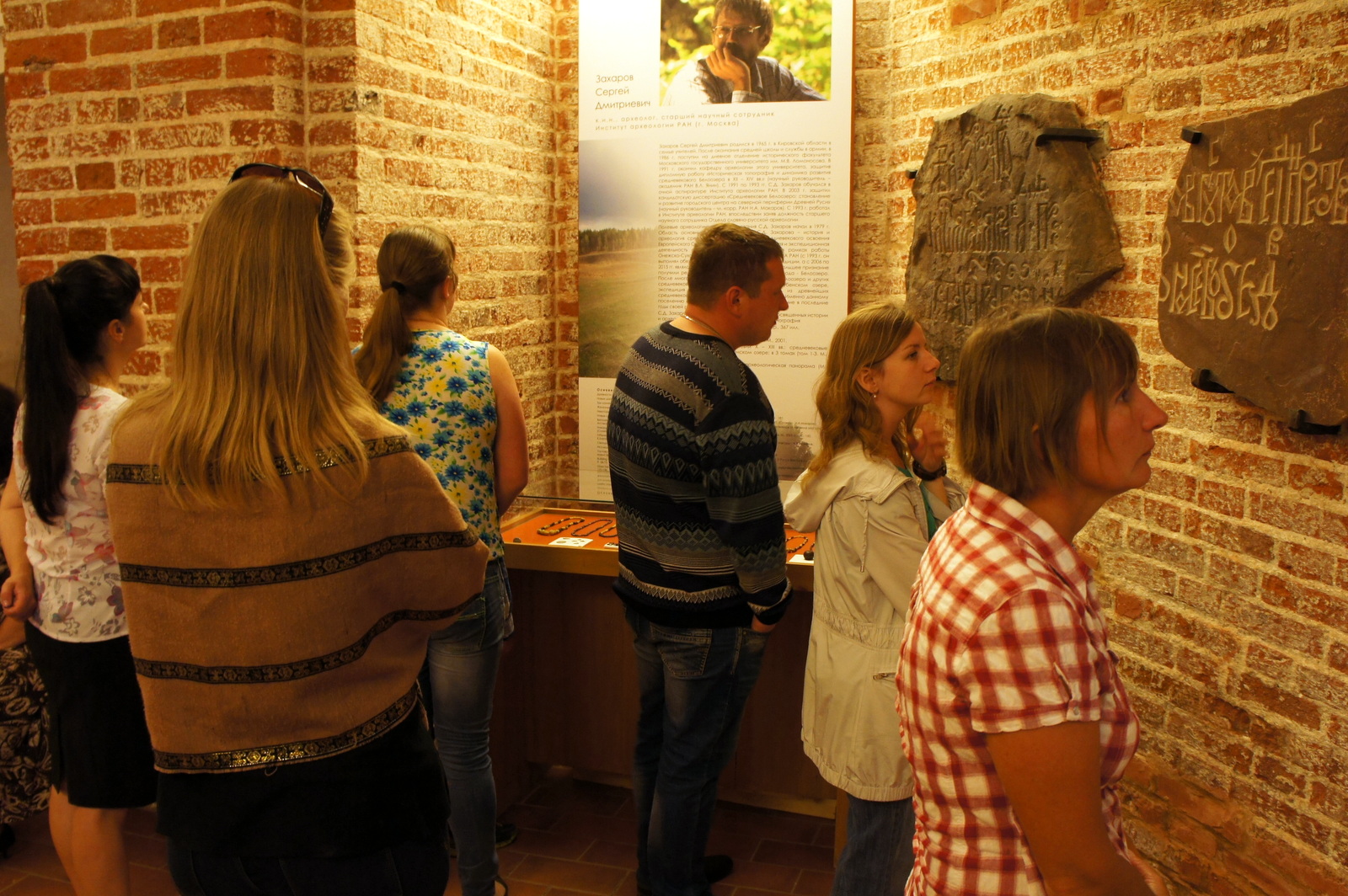 The academic interest of Sergey Zakharov was always connected with the Vologda region. In 1991, he graduated from Lomonosov Moscow State University having defended the thesis work on the subject "Historical Topography and Development Dynamics of Medieval Belozersk in the 12th-14th Centuries". His master's thesis was also based on the researches of Beloozero. The main scientific and expedition activity of the archeologist was connected with this medieval town. Within the last years of his life, Sergey Zakharov paid more attention to the excavations of another ancient medieval site – the Krutik settlement in the Kirillov district. He died after a serious disease in June 2015.