History of the region based on the materials of archeological excavations" is being opened on the lowest floor of the Church of the Presentation of the Virgin in the Temple with the refectory. It is the first full exhibition representing archaeology of the Belozersk district in the Vologda Region. Materials of the monastery archeology are displayed for the first time in our region. More than 4000 archeological objects dating back to different chronological periods are represented there: from the Mesolithic period (9000 B.C.) till the late Middle Ages.
At the end of the 20th – early 21st century considerable restoration work has been carried out in the Kirillo-Belozersky museum-reserve. Museumfication of the monuments is being realized at the same time. One of the most interesting architectural buildings of the Kirillo-Belozersky monastery is the Monks' cells. In the process of its restoration architects and restorers managed to discover complicated structure of this dwelling house of the 17th-19th centuries.
Exhibitions dedicated to the folk applied art and handicrafts of the Belozersk district are placed in the spacious vaulted chambers of the monastery cook-house of the 16th century. An important place is occupied by wood-carving, ceramics, peasant embroidery, weaving, lace-making and a folk female costume of the 19th-early 20th centuries.
21.09.2015
Labour veteran N.I. Terentyeva was honoured in museum
Nadezhda Ivanovna Terentyeva, retired worker who had headed the Kirillo-Belozersky Museum-Reserve for over 20 years was honoured on Saturday. She celebrated her 80th birthday on September 18. Her relatives and friends, S.V. Usov, head of the Kirillov district, and museum employees with whom she had worked, including director Mikhail Sharomazov, came to congratulate Nadezhda Terentyeva on her anniversary.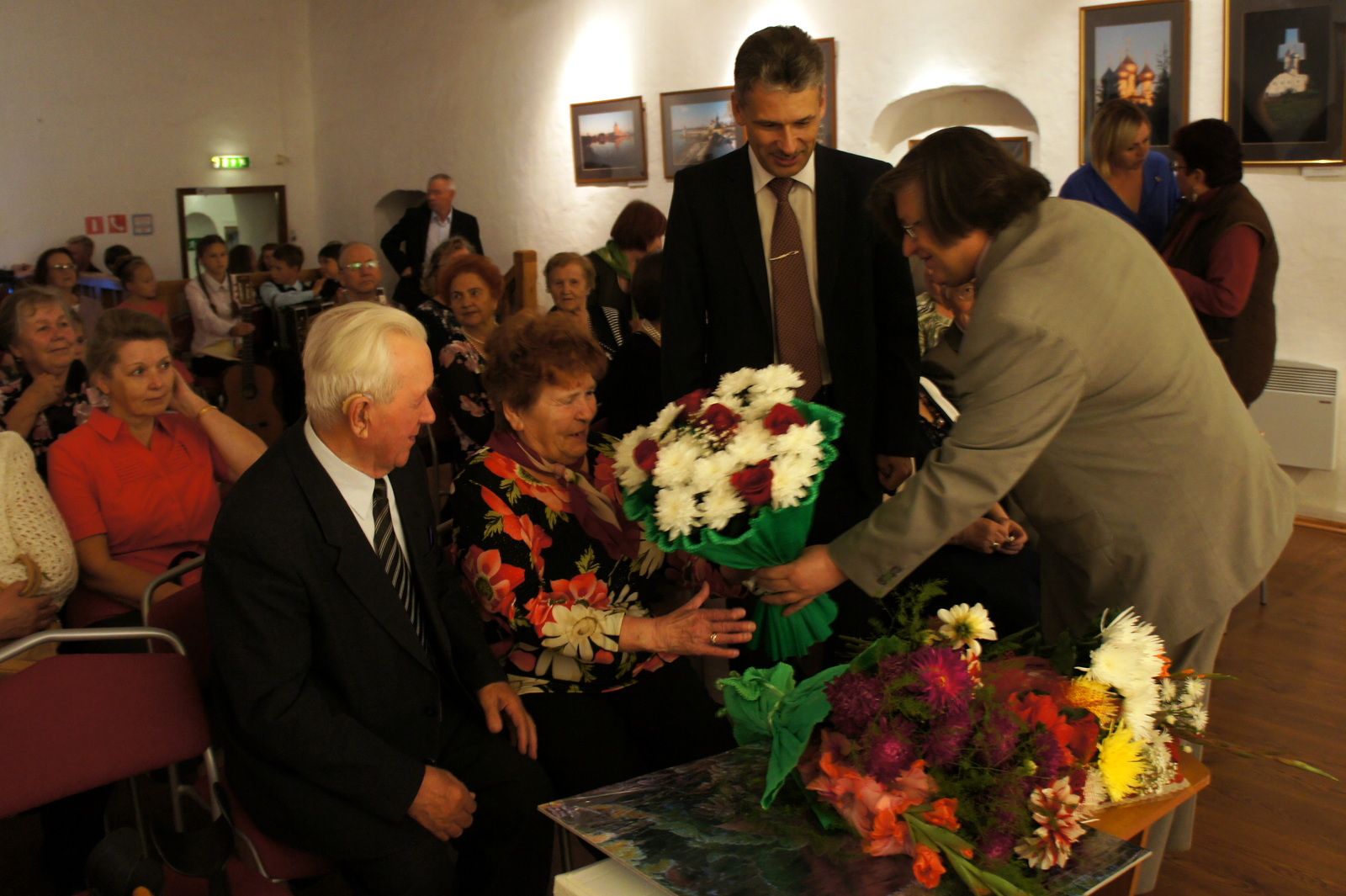 A festive program was especially prepared by the museum on the occasion of this date. Local singer and master-of-ceremonies Elena Antonova, pupils of the Kirillov Children's Art School, the retro ensemble "Northern Frescoes" under the direction of Svetlana Zavarina, relatives and friends of Nadezhda Terentyeva performed on that day.
Her working career in the museum coincided with the formation period of the museum-reserve. Qualitative changes in restoration, exhibition, storage and publishing work occurred under her direction. The museum staff increased considerably. Being the museum director, Nadezhda Terentyeva proved herself to be an experienced administrator and an economic manager, a tireless public figure and an organizer, a hot gospeller of cultural monuments. Thanks to her, the museum was awarded the Diploma of the Ministry of Culture of the RSFSR for success in work. Nadezhda Terentyeva was the first person in the Kirillov district who was given the title "Honorary Cultural Worker of the RSFSR". She also received medals, departmental awards and honorary certificates.