History of the region based on the materials of archeological excavations" is being opened on the lowest floor of the Church of the Presentation of the Virgin in the Temple with the refectory. It is the first full exhibition representing archaeology of the Belozersk district in the Vologda Region. Materials of the monastery archeology are displayed for the first time in our region. More than 4000 archeological objects dating back to different chronological periods are represented there: from the Mesolithic period (9000 B.C.) till the late Middle Ages.
At the end of the 20th – early 21st century considerable restoration work has been carried out in the Kirillo-Belozersky museum-reserve. Museumfication of the monuments is being realized at the same time. One of the most interesting architectural buildings of the Kirillo-Belozersky monastery is the Monks' cells. In the process of its restoration architects and restorers managed to discover complicated structure of this dwelling house of the 17th-19th centuries.
Exhibitions dedicated to the folk applied art and handicrafts of the Belozersk district are placed in the spacious vaulted chambers of the monastery cook-house of the 16th century. An important place is occupied by wood-carving, ceramics, peasant embroidery, weaving, lace-making and a folk female costume of the 19th-early 20th centuries.
21.09.2015
Employees of Kirillo-Belozersky Museum are taking part in conference "ADIT-2015"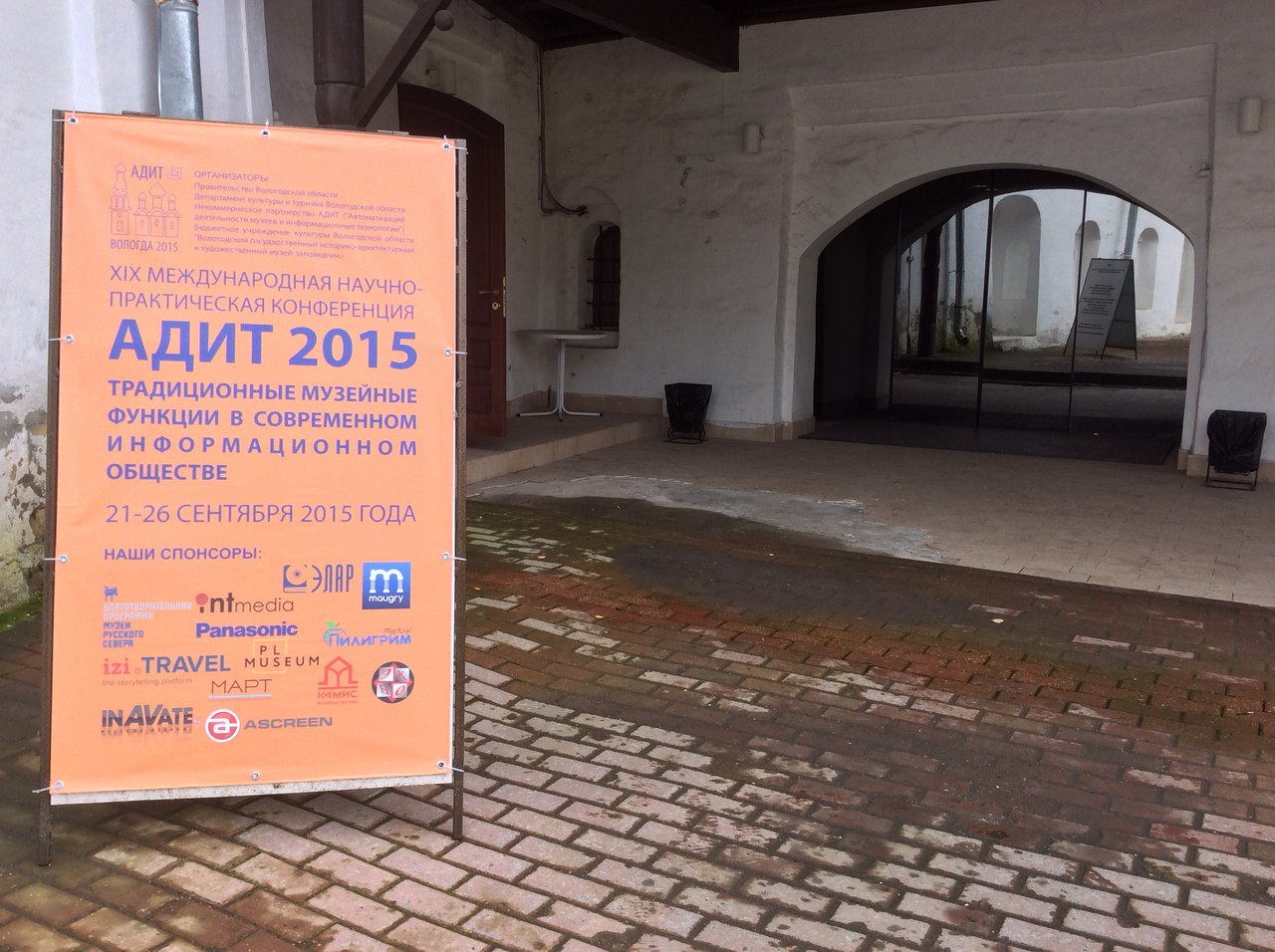 "Traditional Museum Functions in Modern Information Society" is the subject of the Research and Practice Conference "ADIT-2015" that has been opened in Vologda today. This international event will be held from September 21 to 26. The main goals of the project are to exchange experience in the sphere of museum informatization, to discuss issues connected with preservation of cultural heritage with the help of digital technologies, to develop modern interactive kinds of museum activity to attract attention of youth to the historical and cultural heritage.
Employees of the Kirillo-Belozersky Museum-Reserve and its branch the Museum of Dionisy's Frescoes are participating in the conference. Today, on September 21, they will attend a cycle of lectures at "School of ADIT". The most important and topical materials concerning information technologies in the sphere of cultural heritage are delivered in accessible form. The lectures are given non-stop. The first day of the conference will be concluded with a business game, summing up and presentation of certificates.
On Wednesday, September 23, the employees of the Kirillo-Belozersky Museum-Reserve will give their reports. Elena Sizova, specialist of temperature and humidity conditions, will speak about the control system of temperature and humidity conditions, and Alexey Smirnov, head of the Department of Information Technologies, will present new museum approaches to the design of museum collections in the Internet. He will also take part in the conference on September 25 and will give a talk on the informatization strategy of the Kirillo-Belozersky Museum-Reserve.